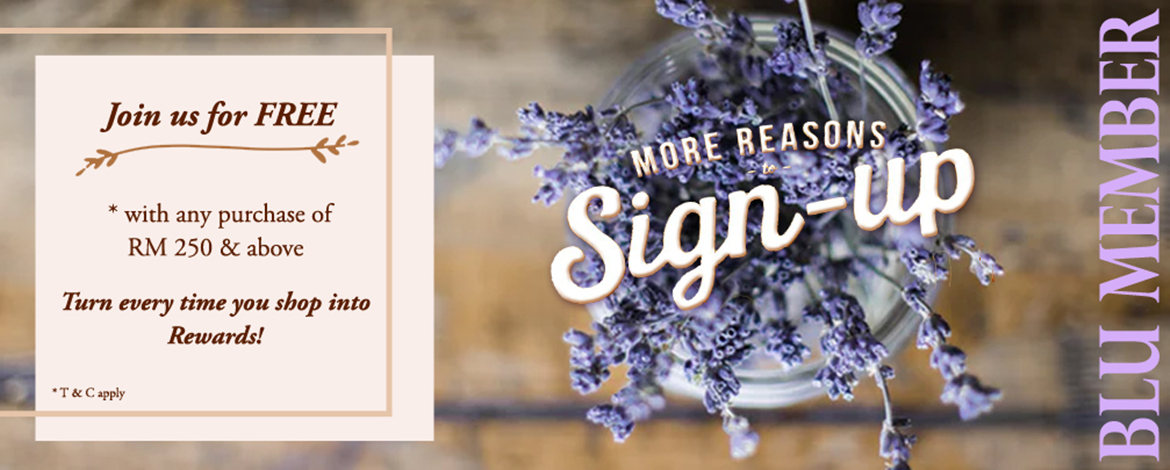 With any purchase of RM250 and above in a single transaction at our website www.bluscents.com.my you can get a Free Membership.
With this membership, there are bundle of benefits awaiting you & some of them are listed as below;
* Enjoy a 7% discount on online store.
* Birthday month promo.
* Exclusive offer on our annual Member's Day.
Already our retail member?
Email us at retail@bluscents.com.my or whatsapp us at 011 56933898 to activate member discount now.