Massage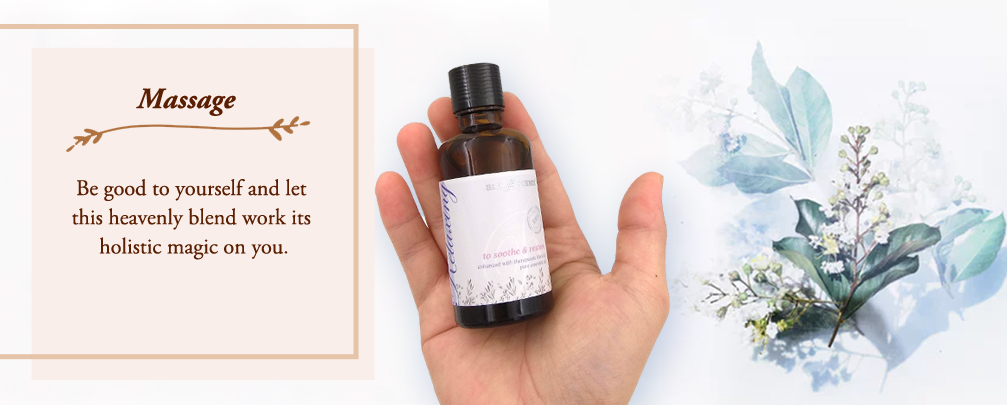 The pure essences of aromatic plants have been prized for thousands of years for their health-giving properties and heady scents. Discover the ancient art of aromatherapy, refined over the centuries, and learn to harness the therapeutic powers of essential oils in a relaxing, restorative massage that combines the sense of smell with the healing value of touch. Use the beneficial properties of the oils to treat common ailments, promote good health& emotional well being and to enhance every aspect of your life. These potent, volatile essences are nature's gift to mind and body.
It's ready to apply on skin,

Proven English tradition grandmother's recipes,

100% artificial chemical free ingredients,

Diluted to only virgin cold-pressed almond oil,

Using Wheat Germ as natural preservative.
New Products For December - Pampering
* Revitalizing tensed muscle * Soothe mental fatigue; hea...

* Soothing and calming * Re-hydrate and heal dry skin ...

* 100% Natural Ingredient * Therapeutic blend of 100% pur...